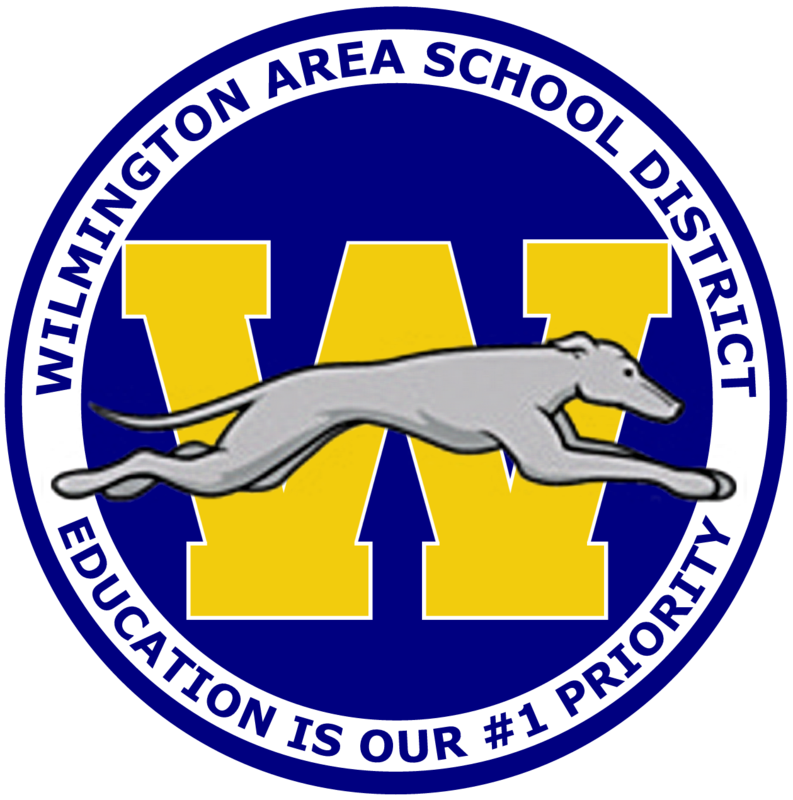 Dear Parents/Guardians/Students,
The Wilmington Area School District recognizes the need for proactive and common sense security measures. In an effort to keep our children as safe as possible, we will be implementing additional security measures within the district. For the added safety of all of our children, faculty, and staff, we cannot share with you all of our safety protocols and procedures. However, below is a list of new procedures that will be implemented beginning Monday, October 29, 2018.
During the morning entrance, students in grades 5th – 12th may be selected randomly to go through our metal detector scanner or be scanned by a wand. Student belongings may also be checked by security staff.
Adult visitors to the buildings will be required to show their ID (Driver's License) and have it scanned through a Raptor Visitor Management system. This system checks sex offender databases, prints a visitor's badge, and keeps a record of visitors. Visitors without identification will be subject to alternative entry procedures.
In the morning following the departure of buses, road access through the campus will be regulated. Visitors to Wilmington Area Elementary must use Cowden Road for entering and exiting the campus.
New school day student/staff safety procedures (ALICE) are explained below.
Thank you for your understanding with these new procedures, as we make efforts to create the safest learning environment for all of our children and staff. Please contact the Central Administration if you have any questions.
Sincerely,
Jeffrey Matty, Ed.D.
Superintendent
---------------------------------

About ALICE Safety Procedures
The Wilmington Area School District is adopting the ALICE model as the response model for school shootings or school violence events that pose a risk to our students. ALICE is part of the District's comprehensive, proactive school safety plan. Below is some information about the model.
ALICE stands for Alert, Lockdown, Inform, Counter, and Evacuate.
The ALICE model provides multiple response options for students and teachers based on the information they receive about the event in progress.
The ALICE model is the nationally recognized model of response and is used by schools, churches, businesses and government organizations.
ALICE was developed through the analysis of school shootings and actions taken by students and teachers.
The ALICE model provides multiple response options for students and teachers based on the information they receive about the event in progress.
The ALICE model empowers students and teachers to make informed decisions and take action.
All District staff received training from a certified ALICE trainer, who is an employee of the school district, during the in-service days in August.
Students will be trained in the ALICE model in the near future. Students will be taught how to respond to a school shooter utilizing barricade, evacuate, and counteractions. At the elementary level, the ALICE model will be taught to students in a fun way that is non-threatening and should not alarm students. One key change from the model we have used in the past is that students, classrooms, and teachers that choose to evacuate will not report to a designated area. Students and teachers who evacuate will be contacted via the district communication system informing them of the reunification location. Parents will also be notified of the reunification location.
Additional information is available at https://www.alicetraining.com