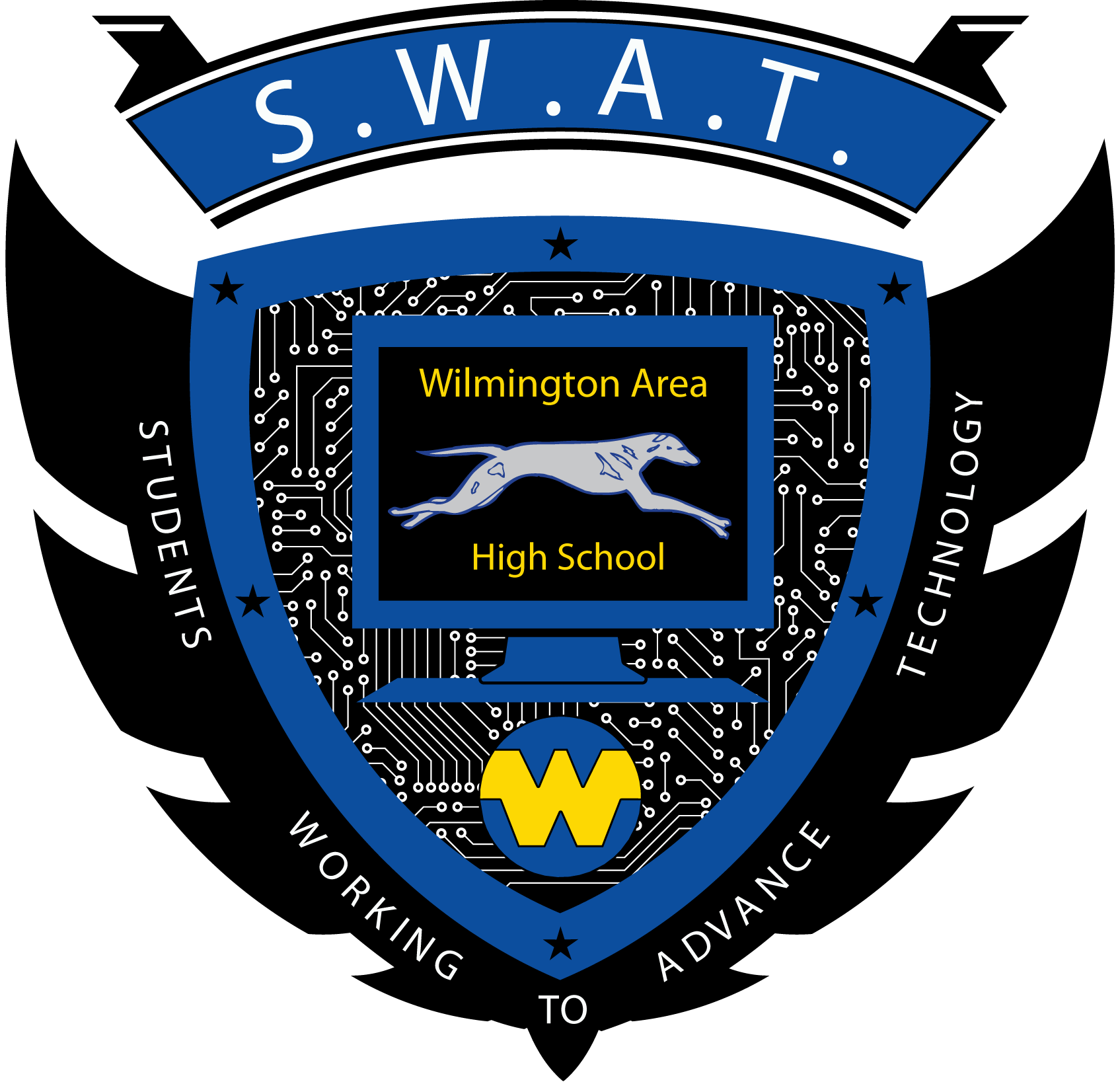 Teacher
Bradi Rhoades
rhoades@wasd.school

Current Members
Senior
Cameron Taylor - 3rd year
Josiah Ewing - 3rd year
Junior
Olivia Triplett- 2nd year
Elizabeth Zinza- 3rd year
Tyler Wadrose- 3rd year
Trevor Sturgeon- 3rd year
Sophomore
Dylan Lynch - 1st year
Ashton Reed- 1st year
Freshman
Nathaniel Warrick -1st year
Evan Jones -1st year
Kinsley Shimrack -1st year
S.W.A.T. (STUDENTS WORKING TO ADVANCE TECHNOLOGY)
What is S.W.A.T.?
Students Working to Advance Technology or S.W.A.T. for short is a technology based class offered here at Wilmington High, this class is offered to any student grades 9-12 interested in technology. This class is designed to be accommodating to any students individual interest in technology. This class has a prerequisite of College Computer Programming also provided here at Wilmington High school.
History of S.W.A.T.

How do S.W.A.T. members benefit?
Students who participate in S.W.A.T. have the benefit of expanding their knowledge on technology in fields they already know or new ones. Every S.W.A.T. class that a student participates in can give them up to one high school credit per year. Every S.W.A.T. member can learn in their own way with teacher guidance.
In S.W.A.T. we offer many things including but not limited to,
Video editing and producing

Photography

Live-streaming major events

Computer and Chromebook repairs

Managing our Minecraft server

Maintaining our Wilmington web page
Major S.W.A.T. Projects
Design, Develop, and Deliver a complete Music Voting System for Hallway Music.

Assist with Chromebook Collection (End of year)

Assist with Chromebook Distribution (Start of year)

Create a S.W.A.T Introductory Video (under 3 Minutes)